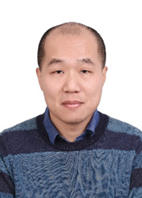 Assoc. Prof. Yingjie He,Xi'an Jiaotong University,China
Yingjie He (Senior Member, IEEE) received the B.S., M.S. and Ph.D. degrees from Huazhong University of Science and Technology, Wuhan, China, in 1999, 2003, and 2007, respectively.
He was then with the Power Electronics and Renewable Energy Center, Xi'an Jiaotong University (XJTU), Xi'an, China, as a Postdoctoral Researcher, and with Aalborg University, Aalborg, Denmark, as a Visiting Scholar. He is currently an Associate Professor and Doctoral Supervisor with XJTU. He is selected as the High-level Talent of Shaanxi Power Supply Society and the High-level Talent of Zhenjiang, Jiangsu. He is also the Senior Member of IEEE, Executive Director of IEEE Flexible AC Transmission Technology Subcommittee (China), Executive Director of Shaanxi Power Supply Society, Senior Member of China Electrotechnical Society, Member of Power Quality Special Committee of China Power Supply Society, and appraisal expert of National Natural Science Foundation and Ministry of Science and Technology of China.
His research interests include multi-level converter and its control technology, application of power electronics in power system, power quality and its control technology. He has published over 100 journal and conference papers such as IEEE TRANSACTIONS ON POWER ELECTRONICS and IEEE TRANSACTIONS ON INDUSTRIAL ELECTRONICS. He received the Second Prize of Science and Technology Progress from China Power Supply Society in 2021, the Science and Technology Progress Award from Shaanxi Power Supply Society in 2022, and the Special Contribution Award from Proceedings of the CSEE.