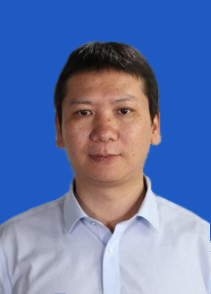 Prof. Zewen Li,East China Jiaotong University, China
Zewen Li, male, from Shimen, Hunan. Professor, doctoral supervisor. He was selected as one of the national 100 million talents project, young and middle-aged experts with outstanding contributions, distinguished professor, a Furong scholar in Hunan Province, an expert with special allowance from Hunan Provincial Government, Jieqing in Hunan Province, and 121 innovative talents project in Hunan Province.
A lot of theoretical exploration and application research have been carried out in fault location, traveling wave protection and distribution network operation control, and breakthroughs have been made. He presided over 3 general projects of National Natural Science Foundation, 1 sub-project of national key R&D project, and 1 project of scientific and technological innovation team of Hunan Science and Technology Innovation Talents Program. In recent five years, 47 papers have been published and 26 invention patents have been applied, including 10 authorized invention patents. He presided over the first prize of scientific and technological progress in Hunan Province, the gold medal of Geneva International Invention Exhibition, the second prize of innovation award of invention and entrepreneurship, and participated in more than 10 scientific and technological awards at or above the provincial and ministerial level, such as the second prize of national technological invention and the Hunan Scientific and Technological Innovation Team Award.
He is the deputy director of distribution network protection and control sub-committee of IEEE PES power system protection and control technology committee, member of professional committee of electrician theory and new technology of China Electrical Engineering Society, member of professional committee of electrician mathematics of China Electrical Engineering Society, deputy director of Hunan Key Laboratory of Distributed Electric Propulsion Aircraft Control Technology, deputy director of Hunan Key Laboratory of Electric Robot, and deputy director of Hunan 2011 Collaborative Innovation Center of Clean Energy Power Generation and Smart Grid.