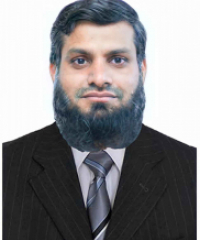 Dr. Akhtar RASOOL,University of Botswana,Botswana
He completed PhD in Mechatronics with thesis, 'Control of Converters as Source for Microgrid' in 2017, MSc, BSc in EE in the years 2009, 2007 respectively.
He has been serving University of Botswana, as a Senior Lecturer since May, 2022. Earlier he served Sharif College of Engineering & Technology, Lahore as an AP, as a head of QEC and as a Head of Electrical Engineering Department till April 2022, UET-Taxila as an AP till April 2018, Sabanci Uni. as TA till July 2017, Hajvery Uni. as a Lecturer till 2012 and GC University Faisalabad as a Lab Engr till January 2008.
Beside academic roles, he has served a vast range of industries through famous consultancy firms. His interests include control of converters with applications ranging integration of RESs, MGs, Smartgrid, electrical machines, EVs, electric steering/braking, robotic actuators, energy management, process control, cascade control applications etc.