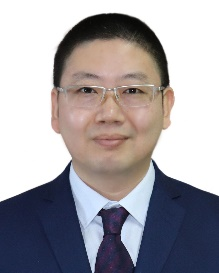 Assoc. Prof. Xiaofeng Yang,Beijing Jiaotong University,China
XIAOFENG YANG(S'06, M'12, SM'20) received the B.S. and Ph.D. degrees from Beijing Jiaotong University, Beijing, China, in 2003 and 2011, respectively, all in electrical engineering.
Dr. Yang serves as Steering Committee Member of IEEE Transportation Electrification Community Beijing Chapter, the Deputy Secretary General of Beijing Power Electronics Society, the Youth Working Committee member of China Power Supply Society and China Electrotechnical Society, the Associate Editors of IEEE Transactions on Industry Applications, IEEE Access and Urban Rail Transit, Editor Board Members of Proceedings of the CSEE, Urban Rapid Rail Transit, Deputy Editor-in-Chief of Electrical Engineering. He is also the Senior Member of IEEE, Chinese Society for Electrical Engineering (CSEE), China Electrotechnical Society (CES) and China Power Supply Society (CPSS). He received Excellent Peer Reviewer Award from Proceeding of the CSEE (2015-2019), Excellent Peer Reviewer Award from Power System Technology (2016-2020), Excellent Peer Reviewer Award from High Voltage Engineering (2018~2021), Best paper Awards from Journal of Power Supply (2015,2020), Best paper Award from Symposium on Power Electronics & Electrical Drives (SPEED) in 2017~ 2020. Three papers had been selected as the "Forerunner 5000- Top Articles in Outstanding S&T Journals of China" (F5000). Moreover, he also received the Outstanding Author Award from Proceedings of the Chines Society of Electrical Engineering in 2018, Outstanding Author Award from Power System Technology in 2016 and 2017.Dr. Yang holds 32 Chinese patents, 1 United States patent, and has published more than 100 technique papers.